The easiest way to boost your power is done through hyper-ventilation. Try it out during your next campus board session and you will get amazed. During climbing it works best coming out from a good rest, where you have focused on long and slow yoga breathing. This actually make you loose power so if there is a crux coming up, hyper-ventilate to reload and boost your power. The second way to increase your power in one second is done through focusing on the hand you are not moving. If you are up for a dynamic move, it seems like your eager and focus on the next hold, make you loose some gripping hand power. Experiment to actually look at the holding hand and feel that you get stronger while trying to reach upwards. You can also ask your friends to remind you to focus on the gripping hand while climbing. It works best on pinches and side pulls. For closed crimps, for experts, you should simply ask your friend to remind you to focus on the thump closure to boost your power, during the next second.
Read more https://www.8a.nu/
From competition climbers to the most dedicated dirtbags on the planet—one way or another—we all come to realize that rock climbing is far more...
The post Book Review: Chris Noble's Why We Climb appeared first on Moja Gear.
Read more http://mojagear.com/journal/2017/03/09/book-review-chris-nobles-climb/
East Tennessee
Read more http://just-climb-without-limits.tumblr.com/post/158259173272
SALT LAKE CITY, March 06, 2017 (GLOBE NEWSWIRE) -- Black Diamond, Inc. (NASDAQ:BDE) (the "Company"), a global leader of innovative active outdoor performance equipment and apparel, under the brand name Black Diamond®, reported financial results for the fourth quarter and full year ended December 31, 2016. Reported results for all periods presented are from continuing operations, excluding the results of POC Sweden AB and POC USA, LLC, which the Company sold on October 7, 2015. Fourth Quarter 2016 Financial Summary vs. Same Year-Ago Quarter Sales of $41.4 million, down 6%. Gross margin of 29.1% vs. 33.5%. Selling, general and administrative expenses down 16% to $12.6 million. ...
Read more http://www.blackdiamond-inc.com/phoenix.zhtml?c=118683&p=RssLanding&cat=news&id=2251815
SALT LAKE CITY, March 01, 2017 (GLOBE NEWSWIRE) -- Black Diamond, Inc. (NASDAQ:BDE) (the "Company"), a global leader of innovative active outdoor performance equipment and apparel, under the brand name Black Diamond®, has appointed Robert Fry as Black Diamond Equipment vice president of merchandising, Trent Bush as Black Diamond Equipment vice president of apparel design and Radhika Ray to the newly created position of vice president of strategy and investor relations for Black Diamond, Inc. Fry will oversee all merchandising aspects, including equipment and apparel for the global business units of climb, mountain and ski. His new role entails establishing seasonal product identities and...
Read more http://www.blackdiamond-inc.com/phoenix.zhtml?c=118683&p=RssLanding&cat=news&id=2250615
Read more http://feedproxy.google.com/~r/deadpoint/~3/JnFD-8QXPD8/big-game
Read more http://feedproxy.google.com/~r/deadpoint/~3/_wmTFR_z9DI/best-west-0
For this week's Friday Flick Pick, we're featuring this beautiful and inspiring reel of 2016 climbing footage created by the talented producers at Louder...
The post Best of 2016: Louder Than Eleven Film Reel appeared first on Moja Gear.
Read more http://mojagear.com/friday-flick-pick/2017/03/17/louder-eleven-2016-reel/
Trolltunga by Jack Harding
Read more http://popclimbing.tumblr.com/post/157886320261
Russia finished with 4 medals and Austria claimed 3 at the 3rd CISM World Winter Games 2017.
The Winter Military World Games is a multi-sports event organised for military athletes once every four years. This time, the event was held in Sochi, Russia, from February 22nd to February 28th, providing an early look into the form of Bouldering, Lead and Speed athletes before the IFSC Climbing World Cup season.
Austrian climbing stars Jessica Pilz and Jakob Shubert dominated in Lead, Pilz and outsider Vadim Timonov took home Gold in Bouldering, and Speed world champion Anna Tsyganova, Sergei Luzhetskii and Frenchman Guillaume Moro raced to victories in Speed.
For the full summary, please visit the official event page.
Read more http://www.ifsc-climbing.org/index.php/news/item/891-austria-russia-excel-in-sochi
Ashima Shiraishi + info en.wikipedia.org/...
Read more https://www.pinterest.com/pin/364580532320603138/
Who are you and how did you get to Brooklyn Boulders?
I am a sculptor and a performance artist based in Chicago. I moved here from Istanbul, Turkey for college, then decided to stay after graduation.
How did you start climbing?
I started climbing about 2 years ago when I was visiting a friend in LA. She had just started bouldering and took me to her gym out there. I immediately fell in love with it. It was great timing because BKB was getting built in Chicago right around then. So I went in and got a hard hat tour; the south building wasn't even open when I got my membership.
What impact has climbing had on your life?
Where to start…
Climbing, unlike any of the other sports I have experience with, has taught me a complete new way of living and thinking.
Before I started climbing, aside from skiing trips and vacations out on the sea, I had very limited experience with the outdoors. My first outdoor climbing trip was last year, it was actually also my first ever camping trip. I was so blown away by it that I went back the next weekend… and the one after that, and the one after that.
I find that climbing is a very unique way of experiencing nature. It is still so incredible to me that I can talk about a tiny little crimp on a specific line at a crag in some part of the world, and another climber who has been there knows exactly what part of the huge rock I am talking about, and we will both have a strong connection with that piece of rock.
Another aspect that sets it aside from other sports for me is how involved it is. When I am on the wall, I am there physically, mentally and emotionally. It is a challenge in all frontiers which allows me to discover my limits and work on them. I honestly did not know myself and my body before I started climbing as I do now. Who knew I was such a weak, scared chicken!.. Which brings me to how humbling it is. It teaches to get excited about improvement rather than getting frustrated by failure… sometimes by beating you in the head with it…
I also highly value the community climbing has introduced me to. It brings like minded people from different walks of life together and it provides a very strong common ground. I've made very close friends in a surprisingly short amount of time, met inspiring people, even found talented collaborators for creative projects.
Climbing has quickly become a passion for me. It is a challenge, a way of meditation and self discovery, a way to meet people, a brand new reason to travel and always a work in progress.
Yes! That is so awesome. What are your current biggest projects, on and off the wall?
I recently had a string of injuries which kept me from climbing for a little while but also have taught me how important rest days, proper training and physical therapy are, especially for climbers who have been introduced to it later in life. Getting back into climbing, I'm trying to figure out what my body needs to avoid injury and get stronger while I also try to detect and fix bad movement that puts too much stress on my joints and tendons that has become habitual and leads to injuries.
Off the wall, I am working on a performance art piece on refugee camps and the social transformations caused by refuge that I hope to exhibit in Istanbul in the fall of 2018.
Work by Asli Uludag
A large amount of my recent work has been about refugees and their journey, and following that, I have decided to start a business called PORT that will hopefully have a more direct effect on the crisis. I have created products that aim to spread information about refugees, concentrating on individual stories. A certain percentage of the sales is going to go to charities, and if everything goes well I hope to plan events that share projects that are being done on the subject such as art exhibitions, documentary showings, lectures etc. and also help people carry their new ideas into reality. The BKB community has been amazing in supporting this project. There are a huge amount of creative people that I have talked to who want to be a part of this, and I am very thankful for having that.
Who or what inspires you?
I am inspired by history, especially past civilizations, their stories and beliefs, and how they have transformed to create our values and customs today. Everything that we do or think today has grown from something else in the past and that makes things all the more interesting. For instance, recently I learned about the burial tradition of the Miao tribe in Guizhou, China where certain individuals in the community called "spider men" by locals would climb cliffs without any gear, carrying coffins to leave them in the rock faces. Today the tradition has died out but they still climb to collect herbs that only grow in the rocks. Stories like this give things that we view as regular a whole different dimension that I find very inspiring.
---
Asli Uludag was born and raised in Istanbul, Turkey. She studied sculpture and performance art at The School of the Art Institute of Chicago. To see more of her artwork, go to her website http://www.asliuludag.com, check her out on Instagram or say hi to her next time you're at BKB Chicago!
The post Art is Cool: Meet Asli Uludag appeared first on Brooklyn Boulders Blog.
Read more http://brooklynboulders.com/blog/art-cool-meet-asli-uludag/
I just had to look at my foot to check haha but nope
Read more http://sierrablaircoyle.tumblr.com/post/158402026553
Arc'teryx athlete Maciek Ciesielski testing the new Alpha FL pack in Slovakia's Tatra Mountains. (Photo by Mateusz Skalski)
Read more https://www.pinterest.com/pin/364580532320611434/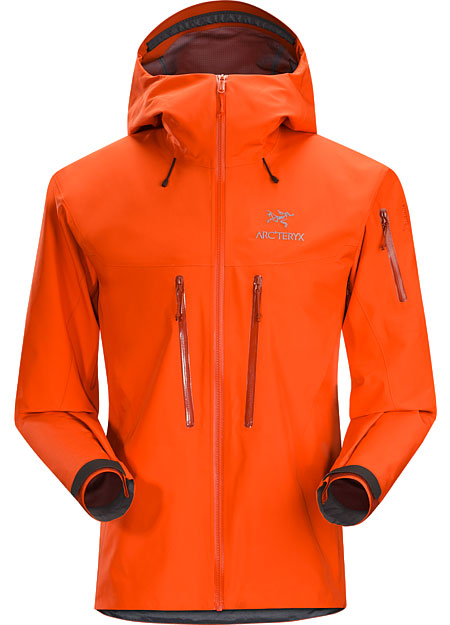 The most recent storm had been accompanied by winds up to 98 mph, which had thankfully calmed down to a mere 20-30 mph as we worked our way up the exposed ridge toward our ski objective for the day. When we crested a rise, there it was before us, or rather, should have been, but all the snow had apparently been blown to Kansas and we were left staring at a rocky, windswept basin. At least I'd been comfortable on the way up wearing the redesigned Arc'teryx Alpha SV Jacket.
Softshells are all the rage, and are great when I'm out for a jaunt on my own time, but when I'm working in the backcountry in the winter, I prefer to have a bomber hardshell. No matter what conditions I encounter, I know I'll be prepared. The Alpha SV is the top-of-the-line hardshell from Arc'teryx, updated this year to be stronger and lighter. I've used the Alpha SV numerous days this season, guiding backcountry skiing as well as for a few days of ice climbing (before it all fell down anyway.)
The GORE-TEX Pro outer shell combines burliness with breathability, and thanks to generous under arm pit zips, it's easier to dump heat than you first expect when you put it on. On cold days I've kept it on for short uphill skins (20-30 minutes), and by opening all the vents I was able to stay comfortable on the ascents. The fabric definitely feels "crinkly," but that's the tradeoff for the durability. The chest pockets ride well above a harness and are easy to access, there is also one internal stash pocket, and another small internal zippered pocket.
I only got a few days ice climbing in it, given our unusually warm winter. The rock in Redstone is notoriously abrasive, and I did my best to scrape and drag my way up a few iced-up chimneys, but the jacket was no worse for the wear. The hood fits easily over a climbing helmet and had no problem covering up my ski helmet as well, with the tall collar easily zipping shut to seal out the badness on the most blustery and snowy days. I find the arms are a great length and don't fall down my wrists when reaching overhead to swing my tools.
As the highest-end jacket made by one of the premium alpinist clothing companies in the world, it ain't cheap at $749. If you spend many days each season in hard conditions, it's worth considering as your workhorse shell that will be your constant companion for years to come.
Fit: I'm 6'2", 170 and a large was a good fit, I'd say it runs standard to other Arc'teryx jackets.
Retail: $749
Weight: 490 g / 1 lb 1.3 oz
Ideal Uses: Ice Climbing, Alpine Climbing, Ski Mountaineering
More info and tech specs can be found on the Arc'teryx website.
Read more http://www.splitterchoss.com/2017/03/17/arcteryx-alpha-sv-jacket-review/
Arc'athlete Maciek Ciesielski on Gladiator (7b) in Kalymnos, Greece (via JanWierzejski.pl)
Read more https://www.pinterest.com/pin/364580532320611446/
Anne Strubel
Chulilla, Espana
Read more http://fillupamerica.tumblr.com/post/157522733144
It's international women's day
Read more http://sierrablaircoyle.tumblr.com/post/158152614268
Anna Stohr...such a beast
Read more https://www.pinterest.com/pin/500532946072515852/