As the popularity of Joe's Valley continues to rise, increased climber traffic is causing some extreme environmental impacts that could threaten access if not addressed.

…snip…

The planning process will continue throughout 2015, with a final plan ready for rollout in early 2016. We ask the climbing community to embrace the changes that are needed at Joe's Valley.
Anybody who has climbed at Joe's the past few years can recognize the need for some changes there to create a more sustainable future.  Hopefully with the involvement of the Access Fund and the climbing community we can preserve the awesome resource that is Joe's Valley.
Related
Read more http://climbingnarc.com/2015/03/joes-valley-time-for-a-change/
Hi Steph,

I'm not really sure how to start this, so I'll just start with: you greatly inspire me and I truly believe reading your books has changed me and my life. I don't say that lightly! Very few books have changed my life. Pretty much, The Bible, John Krakauer's In To Thin Air, and your book Learning to Fly. I had no idea the impact it would have on my life when I first picked it up! Basically, my husband and I came to Moab for the first time last August and completely fell in love. That first time driving in on River Road (we had just finished a backpacking trip in the San Juans of CO) feels like it must have been years ago, but really it was just last August! That's crazy to even type out. Anyway, since our first visit 7 months ago, we've made our way back two more times despite living and working 20 hours away in The Woodlands, Texas (just north of Houston, pretty much the opposite of Moab). We're now planning on taking a break from his job in September to live in Moab for three months at the end of this year. I'm counting down the days!

Anyway, all that to say, we're extremely novice climbers that love Moab and that's how I found your book! I expected to enjoy reading about some Moab adventures, I certainly did NOT expect to read a book that would deeply convict me and cause some intense re-evaluating of my personality and outlook on things. Steph, you're an amazing writer. You're so real without being too "TMI" and you're so encouraging AND convicting at the same time! Your book rocked my world! As I read through it, I found myself reflecting on my own approach to adventure, and my own lack of control over fear. I am known to panic and freeze up when things get scary. I'm terrified of heights! The first time I tried to climb and outdoor route ended with me crying and taking off my shoes after making it ~10 feet off the ground. I didn't expect to tell you that, but I guess it gives you good perspective. So that's where I was about a year ago. And then I gave up on being able to climb. My husband pursued it, but I continued to keep myself in comfortable, controllable situations and avoid times that I might feel fear. Until I read your book. It didn't just fire me up for a few days, it truly changed my thinking. It taught me to stay calm, try new things, and above all, accept how out of control I am of outside circumstances and how in control I can be of how I react to them! That is a hugely valuable lesson. I must thank you for it!

On a lighter note, I also have an adventure dog-friend named Charlie, that I found myself loving more and more with each story I read about your Fletch. Charlie has been with me through a lot of life and I have really loved reading your writing about your relationship with Fletch because it reminds me of Charlie! He also loves the Moab desert I'll attach a photo of him.

So, I read Learning to Fly, and after processing it for a few weeks, I made a bucket list just so I could add "Skydive in Moab" to the top. And let me tell you, when I read the quote "I am the second to last person I would ever expect to skydive, the last being my mom" I laughed out loud because that is ME! I was never interested in it. Doing a tandem jump is a really popular 18th-birthday activity in Texas, but I just never wanted to! And then I read your book. I was so inspired to face my fears and see if I could maintain control over my brain while trusting the control of the tandem master. I knew that if I did it in a place I loved, like Moab, I had a better chance at enjoying the experience. So on our last trip to Moab earlier this month, my husband and I did our first skydives! It was so amazing! The hype of the drop zone, mixed with the nostalgic feeling of seeing a Cessna in person after reading about them in your book, and talking with my tandem master about you (I had written "Steph's book" under the "How did you hear about us" section of my release form) truly removed all nerves! I was just plain excited. They allowed us to wear altimeters for our jump, and I loved watching the number climb as we got higher. I couldn't wait for the cold rush of air when they opened the door! That was the first moment I really realized what I was doing and felt a little bit of fear! Oh man. That jump was AMAZING. Life-changing. I shocked myself (and every person that knew me!) when I did it. And LOVED it! I can't wait for my next jump! We are currently saving up so we can do AFF (or an equivalent course) in Moab when we come in September. I am so excited.

I am writing this because I want to express to you how much your writing has meant to me. I truly believe I have learned so much from you. I think one of the amazing things about books, and these days social media/blogs, is the fact that someone can be mentored by another person without ever meeting in real life. I see you as a mentor. Everything, from your crazy amazing climbs, to your beautiful videos, to your raw, honest writing has inspired me and continues to inspire me daily. Thank you for not only being an incredible example but also for being so open in your writing and sharing in a way that allows so many people to be inspired by you! I look forward to following your journey in the future, and I hope I get to run in to you in Moab this fall!

Thank you Steph, have a great week!
Abbi

A few photos (after our jump, our little crew on our first visit to moab)
Hi Abbi,
I'm glad you had a great jump at Skydive Moab! Congrats on choosing to follow your dreams: it always takes you to the right place
I really appreciate that you took the time to write to me! And thank you for the adorable dog pictures.
Steph
Read more http://stephdavis.co/blog/journey/
Kale salad is one of my favorite crag foods (doesn't weigh you down, makes you feel great), and it's also perfect for a post-climb or -run recovery snack, or for lunch or dinner. Kale is ridiculously good for you–it's one of the most nutrient rich foods, is full of antioxidants, calcium, magnesium, potassium, manganese, iron, vitamin K, A, B6 and C (which helps iron absorb). Plus it's delicious and easy to make!
You need:
1 bunch of kale (you can use chard too–right now I have both growing in my garden, so I mix them)
1 clove of garlic
3 tablespoons olive oil
2 tablespoons apple cider vinegar
1/2 tablespoon lime or lemon juice
sesame seeds (or sliced almonds or pumpkin seeds)
nutritional yeast


Chop up the kale. Some people tell you to massage it: if anyone gets massaged around here it's not going to be the kale.
Smash the garlic clove and then whisk the olive oil into it.


Whisk in the vinegar and lime juice, until it's thick. Pour the oil and vinegar over the kale (trying to keep some of the garlic shreds from getting into it, but don't worry about it too much).


Toss it all together, sprinkle lots of sesame seeds and nutritional yeast over it, and toss some more.
That's it!
Read more http://stephdavis.co/blog/kale-salad/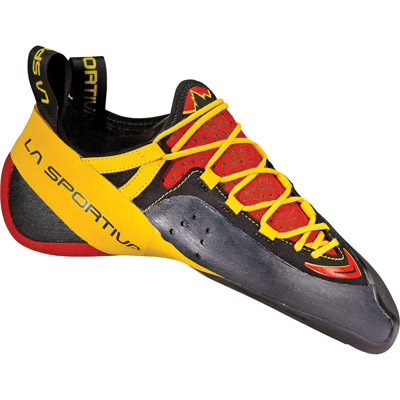 The Genius is the latest offering from La Sportiva, featuring the same No-Edge technology that I first tried and loved on the Futura.
If you aren't familiar with this technology, take a look at the video here (skip ahead to 1:40 unless you want to watch the cheesy intro.) The main idea is that it gets your foot closer to the rock, and creates more contact between the rubber and the hold you are standing on, which means better sensitivity, and improved footwork. So what does that look like in the real world, outside of some fancy marketing video?
Before winter closed it's iron fist around Western Colorado, I got to try out a challenging route I'd never been on before at a local crag. It features devious, techy climbing on small holds with generally poor feet. The kind of climb where you are looking down for footholds and think, well, there ain't much but I guess I'll try standing on that! Even though I'd been wearing the Geniuses for a couple months at this point, I was surprised at how easily (and confidently) I could stand on small bumps and smears as I worked out the technical sequences.
In Maple Canyon, they excelled on the steep, slick cobbles, and something you generally hear across the board from people who've worn them is that they smear very well, though I do think they feel a tad bit stiffer than the Futuras. I love how precise they feel for steep sport climbing, and of course the red and yellow is just fun. (Unless you hate Ronald McDonald, then you might not think so.)
Built on the same last as the Testarossa, the 3mm of XS Grip2 is delightfully sensitive, while the P3 platform supports your foot even on less steep, technical terrain. Most lace ups don't toe hook well, but thanks to the ample rubber on the toe down the front of the shoe, these excel in that category as well. Also, while it hasn't been my experience, others have said that you can afford to be a little less precise with your foot placements because the No-Edge shape is more forgiving than hitting the sweet spot on a traditional shoe.
It's easy to look at the shape of the shoe, the No-Edge, the price tag, and think these must be for high-end climbing only. And while it's true I don't use them as my everyday shoe, they excel on steep terrain, regardless of what grade you're climbing. For people who like the Solution or Testarossa, this is the next step up the evolutionary ladder. It's also worth noting that if you're curious about some of the new high-end shoes out there like the Furia or Team VXi, this is more supportive than both of those.
The only downside is that they retail for $190, which makes them the most expensive shoe on the market. However, climbing shoes are the only piece of gear that can really affect your climbing, and if you are looking for a precision tool for your latest project, these are worth checking out.
Also, it's important to note that Rock and Resole can resole these now, so you should be able to get several seasons out of them, which helps take a little sting out of the price.
Fit: My street shoe is a 46, and 43.5 in these is perfect for the steeps. I originally tried 43's but it was just too tight. If that's how you roll, maybe you'll like it. I have a very narrow foot, if you have a wider foot, they probably won't feel as comfortable. They are unlined and will stretch out a bit, but not as much as Testarossas due to the rubber on the toes.
Retail: $190
Sizes: 32-46
Upper: Suede leather/microfiber
Sole: 3mm Vibram XS Grip2
Midsole: 1.1mm LaspoFlex
Stretch: 1/4-1/2 size.
Break-in time: Generally feels pretty good right out of the box, after a couple sessions you're good to go.
Ideal use: The steeps.
More info on the La Sportiva website.
Disclaimer: Wait! Before you go handing over your credit card number, ask yourself, do you really need to buy more new stuff? If so, this product is worth a look. In the spirit of full disclosure, it was provided to SplitterChoss.com for the purpose of reviewing. Don't worry, though, our integrity can't be bought!
Read more http://www.splitterchoss.com/2016/03/22/la-sportiva-genius-review/
Because climbing is a part of life, death is a part of climbing.
With all these so-called "adventure sports," death can begin to feel quite common. The longer you climb, the more dead people you know. Yet, somehow, we climbers are just as bad at coping with death as everyone else.
When climbers die, especially in sensational accidents such as while off on a faraway Himalayan peak, I've noticed that those deceased climbers take on a certain celebrity. What transpires out of that celebrity often makes me uncomfortable, if not cynical.
The clearest example of this phenomenon that I can think of was in the grief-stricken frenzy that swept through Boulder in the aftermath of the deaths of Micah Dash, Jonny Copp, and Wade Johnson. Micah and Jonny, in particular, seemed to become more famous and adored in death than they ever had in been in life—probably to the exasperation of Micah and Jonny's true inner circle, too. Throughout Boulder, there seemed to be an underlying competition over who knew the departed best (and therefore whose pain was worse) and who could eulogize their deaths most publicly.
Because death can feel so ingrained within the climbing world, when some well-known climber dies, many seem to take the opportunity to feel closer to death—and perhaps, by doing so, they feel as if it takes them closer to climbing.
This morbid phenomenon seems to be taking place with regards to my dead friend Dave Pegg, known to and beloved by many folks in our community. Toward the end of 2014, Dave committed suicide. His death wasn't climbing related, per se, but he was a climber.
My initial sadness over Dave's death humbled me, and even turned to moments of anger. That old cliché about how it took Dave's death to remind me to appreciate all that I have in life was true—and that's what made me even more upset. I didn't want Dave to be my cliché.
In the wake of Dave's death, many climbers tried to wrap their heads around what had happened. Part of me resented those who I sensed were somehow drawn to Dave in death—the way some fawn over celebrities—just to feel something, anything, about themselves.
I overcame those cynical feelings by doing something constructive: I helped plan Dave's memorial with a few friends. Over a two-week period, we got together for dinners and brainstormed miscellaneous details about what the memorial might look like. But quickly we put down our pens and found ourselves ordering another round of beers in order to relive all the great Dave Pegg stories. Those nights at the pub, planning Dave's memorial, ended up being some of the best and most cathartic experiences I've had.
After the memorial, I felt a real sense of closure—a concept I'd always heard about but hadn't understood until experiencing it firsthand. Closure feels … good.
I never gained any new understanding of why Dave killed himself—in a way, the answer to that question doesn't matter.
But I came to understand something perhaps even more important: that we all must find our own way to grieve a loss, without judging ourselves (or others) or getting bogged down by self-defeating cynical thoughts. Also, we often need to help each other find ways to grieve—because getting that sense of closure is going to be a different experience for everyone.
And most important, doing something productive, giving back to others, always seems to help the most.
Last fall, my good friend Dan Mirsky approached me about working on a film project that would commemorate Dave Pegg as a route developer. A year after Dave's death, Dan was still coming to terms with the new reality that we would never again be seeing our jovial, absent-minded, shit-talking, Bronco's-loving British friend roaming Rifle while looking for his perpetually misbehaving dogs.
Dan is something of a climbing mentor to me. He taught me a lot about long-term projecting, and therefore, about perseverance and self-belief. But for all the 5.14s that Dan has whittled down and redpointed after long campaigns, he's never placed a bolt in a piece of virgin rock.
Dan's idea was to go climb at the Distillery, a crag that Pegg helped develop. Despite being just 10 minutes from my front door, I'd never actually climbed at the Distillery before, though I'd heard tale of a "Living in Fear" style 5.13c that Pegg established, and considered to be one of his finest additions in his own personal pantheon of chossy, Western Slope first ascents.
Part of the mission would be to clean up some of Dave's gear: a 300-meter static rope and scant draws. The other part would be to complete a new addition: give back to the community through a first ascent. And just as Dan has taught me a bunch about how to redpoint hard (for me) routes, it was pretty cool to teach Dan a bit about how to bolt rock—a skill that I learned, in part, from my time spent with Dave Pegg.
The result of this project is now live on Black Diamond TV, and if you haven't watched it yet, I urge you to check it out. I also wrote a story about Dave and teaching Dan how to bolt for Black Diamond, so check that out, too.
The theme of the story is aspiring to lead a wide life, as opposed to just a long one. It's a great message, but what's been so cool for me to witness is how true this concept is. A year and a half after Pegg's death, his life continues on: through inspiration, through memory, and even just through climbers like Dan seeking closure in meaningful, creative ways. After all this time, Dave Pegg continues to inspire.
I reached out to Dan to ask him to share some of his thoughts about Dave, death, and this whole experience.
What does the Western Slope of Colorado represent to you, and what is its place in the climbing world? And how did Dave Pegg factor into this region?
The Western Slope is my climbing home. It's not the first place where I climbed but it's where I found my identity as a climber. Although I don't live on the Western Slope anymore, I still consider myself a part of the climbing community there and I never feel more at home than when the paved road turns to dirt and I see the familiar orange, grey and blue walls of Rifle Mountain Park.
Western Slope climbing, particularly Rifle, has become recognized in the U.S. and around the world for the awesome concentration of limestone sport climbing and has become a very popular summer road trip destination.
Dave was a tremendous presence in the Western Slope climbing community: through his guidebooks, his route development of entirely new areas, and his work with city of Rifle to lift a bolting ban in Rifle, which led to a whole new era of development in the canyon. Dave's efforts really transformed the Western Slope region into a legitimate climbing mecca, not just the area surrounding Rifle.
So many people get sucked in to just going to Rifle. You're probably one of them. Did this experience of going to the Distillery open your mind in any way to trying to visit other areas around here?
Definitely, I was really impressed with the work Dave and Josh and others had put into the Distillery and how good the routes were. I am motivated to periodically leave my current Rifle project behind and go explore the other miles of limestone cliffs that have been developed in the area and maybe find some new undeveloped lines of my own
Do you think route development is going to be a new passion for you?
I am definitely motivated to keep developing new routes. I still feel I have a lot to learn but I am really gratefully to have had the experience of learning the ways of the chossaneer. I am grateful to Dave for being the motivation even if it came out of such a tragic set of circumstances.
I am also really appreciative of the time and energy you and Lee spent with me, showing me how to wield the drill and the hammer and do the lords work.
What's your favorite Dave Pegg memory?
A couple winters ago, my girlfriend Katy and I were living in our Airstream trailer out in the desert by the Cathedral in southern Utah. Dave got in touch with me because he wanted to come out and climb but didn't have a partner and I invited him to join us. He drove his truck camper out and we spent four days or so climbing, camping, laughing, drinking—just the three of us. It was really fun and special.
I remember at the time he was really psyched on that song "Black and Yellow." It was pretty funny listening to a Brit try to rap. He made a badass curry one night, and on another night we made a Mexican feast and fresh margaritas. He was pretty psyched on those; I think we drank the whole bottle.
He also took some really cool photos of me on this route I was trying up there. Then the weather got bad and Dave bailed in classic fashion with quickdraws and a rope still hanging on the route. When I realized he wasn't coming back anytime soon, I took them down and brought them back to him in Colorado. He'd forgotten all about them.
What's your favorite Dave Pegg route?
I really like Tomb Raider, although 100 Proof at the Distillery might be even better.
What's next for you as a climber?
I want to climb a 5.14d this year, do some more route development and hopefully take another international trip. Maybe to Sardinia to climb some multi-pitch limestone sport routes like Hotel Supramonte.
The post Leading a Wide Life, Even in Death appeared first on Evening Sends.
Read more http://eveningsends.com/leading-a-wide-life-even-in-death/